Avocent DC Solution
Data Centre Monitoring, Control and Management
Accessing data need not be time-consuming for IT, overwhelming for your user or costly for the organization. Gain instant access to multiple computers and peripherals through Vertiv's IT management products and simplify work, increase productivity and ensure security of essential business systems.
Avocent Universal Management Gateway Appliance
The Avocent Universal Management Gateway is the first data center appliance that enables true, real-time, integrated monitoring, access and control across IT and facilities systems in the data center.​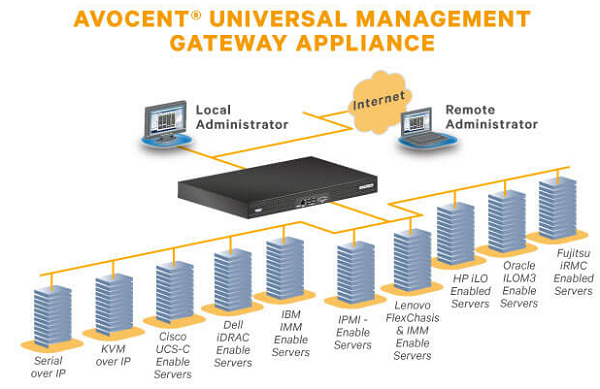 Benefits
   *  Consolidated Management and Universal Connectivity
   *  Enhanced Security
   *  Always-On
   *  Streamlined Installation
   *  Multi-Tenant Design
To learn more about AVOCENT Data Centre Management Solution, please visit https://www.vertivco.com.