Outsourcing has become one of the most powerful management tools in business today. With outsourcing you may no longer need to hire technical staff or provide IT training for your personnel. It allows corporations the freedom to concentrate on business, while providing state-of-the-art technological solutions. That's where Pacific DataCom Outsourcing comes in.
Pacific DataCom provides you with quality support personnel; you will no longer have to worry about finding a qualified IT Administrator. This will relieve your company of the burden of another large salary and expensive training costs. Regardless of the type of your system and network, single vendor or multi-vendor - we will proactively manage, maintain and support your IT system and operations.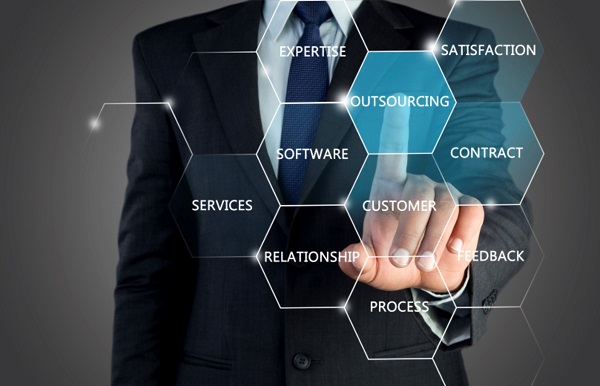 Technical Proficiency
Our staff of experts is trained in the newest technologies; our staff regularly receives state-of-the-art training to maintain a high level of technical competence and effectiveness. We encourage our staff to keep abreast of technological trends though continuing training and research.
Working To Meet Your Needs
Whether you are looking for outsourcing resources on a contractual or hourly basis, full or part time, or getting help with consulting services, we will work with your organization to determine your needs and to establish a tailor made outsourcing plan for your organization. We will deliver the best service at a very affordable rate.
Scheduled Site Support
Smaller organizations can't always justify full-time technical personnel. They often find it is too difficult or expensive to keep up with the changing technology of personal computers, networks, and software. With Pacific DataCom providing you with quality support personnel, you will no longer have to worry about finding a qualified IT Administrator. Our support personnel visit your office regularly - one to three days a week is most common.
Ad-hoc Project Help
Even companies that are adequately staffed run into temporary resource crunches - perhaps installation of a large number of new PCs, network upgrades and migrations or the sudden departure of a Network Administrator, so Pacific DataCom fills the gap! We can get your project on track and within your budget.
Help Desk Services
Our Help Desk Services enable our clients to gain valuable time and return from their technology investments by maintaining and improving end user up time and productivity. Our help desk support staff provides real time assistance to end users to ensure they can operate their systems problem free.