Office IT Relocation
Pacific DataCom possesses over 20 years of experience and  track record of successful IT relocation projects. We offer customers secure and confidential Office IT Relocation services. We help customers address very specific technology relocation issues or execute the entire physical move of the Office IT Operations. We work closely with moving companies, third parties such as communication equipment providers and network services providers to ensure seamless integration of the moving process.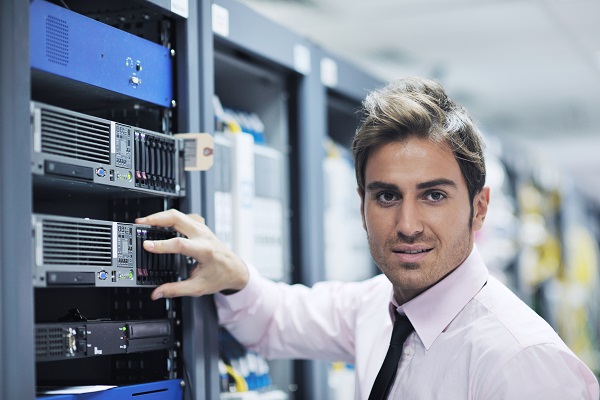 Methodology
Our Office IT Relocation practice ensures that customers experience minimum business impact during the move; we work diligently to minimize the risk of stressful and disruptive procedure:
Pacific DataCom provides you with comprehensive pre-move consulting.
Our IT relocation consultants advise on all areas including ordering new equipment & phone lines, the physical relocation of hardware and the setup of internet circuits.
We will manage your phone line and internet migration, liaising with fixed network and Internet service providers.
Our engineers will be onsite to supervise every aspect of your move, ensuring your business is operational on the Monday morning following the relocation.
We will communicate with you at every stage to ensure you know exactly what will be happening and when.
Pacific DataCom fully manages and cares your IT relocation project; our friendly engineers will keep you one step ahead of any potential issues.
We take steps to ensure disruption is minimized in the event of any unforeseen problems arising.
Services
Design and layout new server room
Network design
Wireless network design & implementation
Messaging system design / implementation / relocation / provisioning
Testing / troubleshooting / reconfiguration / documentation
Identify / label equipment in order to correctly reassemble
Verify or create network documentation
Order new equipment
Manage voice & data cabling
Identify power / cooling / fire prevention needs
Telco / ISP selection & transition
Coordinate the physical move
Reassembly
Reconfigure routers, switches, IP addresses, DNS, etc.
Our forward planning, technical expertise and professionalism ensure that your IT infrastructure will be handled correctly, delivered safely, on schedule, fully functional and within budget.
From advice and guidance for customers still in the planning stage, to emergency IT relocations, Pacific DataCom can provide everything you need to guarantee a successful IT move.